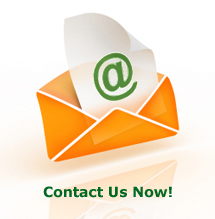 Estate Planning
The purpose of our Inheritance and Estate Planning Service is to preserve, protect and pass on family wealth while minimising or even eradicating the amount of tax liability. Inheritance Tax (IHT) is currently charged at 40% of everything in your estate over a value of £325k (2015-2016) for a single person potentially increasing to £650k for a married couple. With the current value of property this doesn't only affect the wealthy.
Inheritance and Estate Planning compliment the Will Writing Service. Making a will ensures that your assets are passed to your loved ones, charities or other beneficiaries upon your death. A professionally written will can help ensure that you reduce inheritance tax and utilise all of your allowances properly. A valid will also reduces the scope for family disputes after your death.
We can also ensure that the appropriate help and guidance is provided with regard to the investment of any assets that form part of the Estate Planning Service.
Don't forget that the recently announced £1million increased allowance does not come into effect until April 2017 and then is gradually phased in, before the full £1million becomes available in April 2020.
There are lots of hurdles people have to clear in order to benefit from the full £1 million inheritance tax allowance. Despite being keen to cut IHT liabilities, many are likely to miss out on benefiting from the government's new allowance if they don't review their wills. Discretionary trusts, which have been the most popular trusts to date to minimise inheritance tax, are exempt from the new family home allowance because the property does not pass directly to the beneficiary or beneficiaries. For the family home allowance to be used, the property must be inherited directly by descendants, such as children, stepchildren or grandchildren. As such, those with discretionary trusts set up by families in order to leave property to children tax efficiently could potentially be missing out on a £350,000 per couple allowance from 2020. We would urge anyone who could be affected to review and then possibly revise their wills.