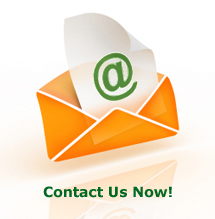 Litigation
Debt Recovery
Taking someone to court can be an effective method of debt recovery. Most claims issued in the county courts by businesses are for money owed for work done and/or goods delivered. These types of claims are often not disputed. This means it can be very straightforward to get a court order for payment.
The first decision that must be made is if it is economic to issue proceedings. If your customer is a limited company there may not be any assets in the company's own name. This will not stop you obtaining judgment, but it may make it difficult if you need to enforce that judgement. We can advise on the best method of enforcing a judgement in these circumstances.
Charging Orders
If the debtor owns property then an application can be made for a charging order. A charging order acts like a mortgage and secures the Judgment debt, fees and interest on that property. When the property is sold, either by choice or enforced sale, the charging order has to be discharged before the transaction can be completed.
Bailiffs (Warrant of Execution or High Court Writ of Fiera Facias ("Fi Fa")
The court fee is added to the judgment debt and the bailiff is instructed to visit the debtor to attempt to recover the debt. For debts over £600.00 we would always advise that the case be transferred to the High Court for enforcement.
Attachment of Earnings
Attachment is an option, if the debtor is in employment and is paying tax under the PAYE system. An application is made to the County Court for an order, which compels the debtor's employer to make deductions from the debtor's earnings at source.
Third Party Debt Order
A third party debt order is a means of obtaining payment of your debt by getting someone else who owes money to the debtor to pay to you direct.
Order to Attend for Questioning
This procedure was formerly known as Oral Examination. The debtor is ordered to attend court to answer questions on oath about his/her financial circumstances and to produce relevant financial records. An application for such an order can be made against an individual debtor, a partner in a firm, or a director or the secretary of a limited company.
Insolvency Procedures
To make an individual bankrupt or to wind up a company can be expensive. If the debtor - an individual or a company - has no assets, insolvency proceedings can be a fruitless exercise. However, the threat of winding up proceedings in itself can be an effective way of procuring payment from a debtor company, and the same applies to the threat of bankruptcy against an individual debtor.