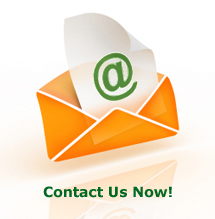 Will Writing
Why do I need to make a Will?
If you die without making a Will,
The law decides how your property and possessions will be shared among your relatives.
Your spouse may not receive everything - other family members will also have an entitlement
Anything left to your children will be received by them at 18 - are you worried this is too young?
Do you want to be able to decide who will look after their money for them until they reach 18?
If you are single with no children your parents would receive all your assets
If you have no relatives the Crown takes it all - wouldn't you prefer friends / neighbours / charity to benefit?
If you make a Will,
If you're an unmarried couple (whether or not it's a same-sex relationship), you can make sure your partner is provided for
If you're divorced, you can decide whether to leave anything to your former partner
You can be certain your assets will pass as you want.
Making a Will - Tax Issues
Most people are worth more dead than alive. Think about the value of your home and insurances, not to mention pension and work death benefits - it all adds up. Tax can often be avoided or reduced by carefully making a Will - so don't give the taxman more than he is due.
Do I need a professional to make a Will?
Technically not, but what you write in your Will may have a different legal effect to what you meant when you wrote it. Professionals have the expertise to make sure your Will says exactly what you want it to. Remember, solicitors generally earn more fees from solving the problems created by home-made Wills than they do from making them in the first place.
What will making a Will cost?
A simple Will may be cheaper than you thought. Whatever the cost, you can't afford to get it wrong - it won't matter to you, but your beneficiaries may suffer. Please ring for a very reasonable price based on your exact requirements.
It is important to realise that your circumstances change and so does the law, so always keep your Will reviewed.
We would be happy to take a look at your current Will and make sure it is right for you now.